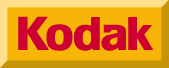 The Eastman Kodak Company


In 1878 George Eastman was a 24-year-old assistant bookkeeper at the Rochester Savings Bank. Having been urged by a friend to take up photography, he purchased a wet-plate outfit and took lessons from a photographer named George H. Monroe. However, gelatin dry plates were just coming into use at that time in England, and Eastman determined to use them even though it meant that he had to make his own. In 1879 he took a trip to London, where he obtained some further recipes and incidentally patented a plate-coating machine of his own invention. His plates were so satisfactory that in 1880 he rented a loft on the third floor of a building, where he began to make dry plates for sale. His principal outlet was E. and H. T. Anthony in New York, who agreed to take all the plates he could make. During this time he continued his employment at the bank, doing all his photographic work in the evenings. Incidentally, Eastman's former teacher George H. Monroe, in an 1880 advertisement, claimed that he used dry plates in all his photographic work. In 1882 Monroe also started to make dry plates for sale, and continued this business until he left the city in 1888.

To return to George Eastman, he soon found that he needed money for expansion, so on January 1, 1881, he formed a partnership with Henry A. Strong, a buggy-whip manufacturer and a family friend. This was known as the Eastman Dry Plate Company, with Strong as president and Eastman treasurer. They soon had six employees, and were so actively engaged in the plate-making business that Eastman at last decided to leave the bank and devote all his time to photography.

In 1884 Eastman began making a flexible film on a translucent oiled paper base for use in the Eastman-Walker Roll Holder, and the company was incorporated as the "Eastman Dry Plate and Film Company", with a capitalization of $200,000. There were 14 shareholders. In the following year, a stripping film on a paper base was introduced. After processing, this was soaked off and transferred to a temporary glass support, and a sheet of clear gelatin was then soaked and squeegeed against the delicate negative, and after drying it was peeled off the glass for printing. Finally, in 1889, a transparent film on a cellulose nitrate base was produced and patented by Eastman and his chemist Henry H. Reichenbach. This completely supplanted the earlier stripping film, and was adopted by Edison for his early motion picture experiments. In 1889 a new corporation was organized, capitalized at one million dollars, called simply "The Eastman Company."

Of major interest to this group, the first "Kodak" camera was announced in June 1888. The wooden body was made by a Rochester cabinet maker named Frank Brownell, and the metal parts by Yawman and Erbe. The lens was probably made by Bausch and Lomb. Based on the success of this camera, the name of the company was changed once more, in 1892, to "The Eastman Kodak Company" of New York, with a capital of 5 million dollars; and in 1901 it was reorganized for the last time as "The Eastman Kodak Company of New Jersey," with a capital of 25,000,000 dollars. Eastman set up the Camera Works under Brownell's direction.

Eastman's success over his many competitors was mainly due to massive advertising and an excellent sales organization with world-wide affiliations, to which must be added his uncanny knack of hiring the right people, and anticipating what would best please the public.

Eastman acquired a few other camera companies, including in 1898 the Blair Camera Company of Boston, the American Camera Manufacturing Company of Northboro, Massachusetts, and the Photo Materials Company of Rochester. He moved all three companies, with some other smaller outfits, into the PMC building on St. Paul Street, Rochester. In 1911 the building was named "Hawk-Eye Works" after a line of cameras made there by Blair. The Kodak lens department was moved there from Camera Works in 1913 which has since filled the whole building plus several additions. The building is still in use on St. Paul Street; it was vastly expanded during World War II. In 1903 Eastman purchased the Rochester Optical and Camera Company, renaming it the "Rochester Optical Company", where Premo cameras continued to be made until 1922 when that name was abandoned. In 1905 he acquired Folmer and Schwing. Eastman died in 1932 at the age of 78.